EC Malta is a fun tourist resort built around a small bay located in St. Julian's, and it's one of the few Maltese English language schools to hold the international ISO 9001 quality accreditation. The school is bright, modern and buzzing with activity throughout the year. Expect a warm welcome from our teachers and staff.
School Highlights
- Located in St Julian's, the island's bustling entertainment capital.
- Free language workshops including career sessions, grammar clinics and Café Chat.
- Free activities include karaoke nights, parties and trips to local nightspots.
- Excursions available to the sister islands of Comino and Gozo.
- Business Mini Group & Mini-Group have a class size of max 6 students.
- Students 30 years and over can also choose to study at EC Malta 30+.
- The activities above are a sample and subject to change.
We offer a wide range of English classes, including:
- General English
- English in the City
- One-to-One tutoring
- Academic English
- Example Preparation classes
- English for Work
- Global Career Development.
Malta +30 (Students over 30 years old)
English schools are exclusively for students aged 30 years and over who want to share their experience with like-minded people in a stylish, focused environment.
We have designed our 30+ programmes specifically for more mature students with a greater experience of life and the world of work. Through speaking, listening, reading and writing, you will learn within contexts that are specially chosen to be stimulating and relevant to you.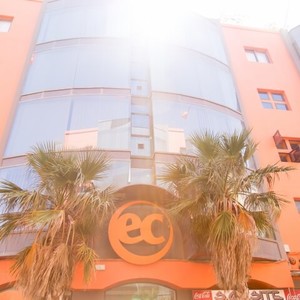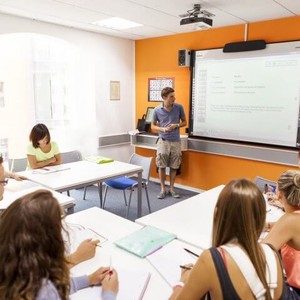 Student-centred, airy and filled with natural light, our classrooms are modern, stylish spaces, designed with learning in mind.

Free language workshops including career sessions, grammar clinics, special speaking lessons and Café Chat

22 schools in five countries across three continents. High-quality, experience and presence around the world is our background

This unique school is exclusively for those 30 years and over who want to share their EC experience with more mature, like-minded students
Discover EC
Video Promotional


Request a quotation and improve your professional skills