ACE English Malta is a state-of-the-art boutique language school, opened in 2013, having had the privilege of teaching English to international students and professionals from all over the world. We take great pride in our reputation for academic excellence and offer students a programme of personalized quality instruction in a very friendly and relaxed atmosphere. We aim to meet the diverse needs of a constantly evolving market. Our interactive lessons feature unique learning elements which facilitate yet motivate our learners of all ages. If you are looking for that extra special personal attention, then ACE English Malta is the place for you. Our small yet dedicated team of staff will always be available to assist you with any help you may need. Our aim is to make you feel most welcome with us from your first day. ACE English Malta is not just a language school, it is also an experience. 
Our mission
ACE English Malta provides a satisfactory education for students who are interested in achieving specific language objectives. We are committed to providing a high-quality academic course with the most effective and efficient learning instruction. Students can expect a pleasant and exciting atmosphere with a serious and challenging academic programme to ensure that expectations for a successful learning outcome are achieved.
We will achieve this by:
· Maintaining excellent standards
· Providing best service to our partners
· Providing caring service to each individual student
We firmly believe that our boutique designer school has the right formula to make any student's language learning experience in Malta truly memorable!
Courses at ACE English Malta are levelled in accordance with CEFR guidelines:
Beginners = A1
Elementary = A1+
Pre-Intermediate = A2
Intermediate = B1
Upper-Intermediate = B2
Advanced = C1
Proficiency = C2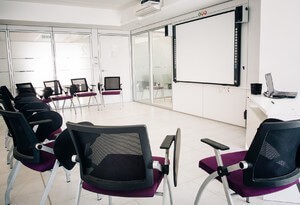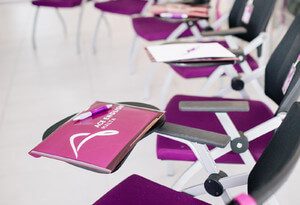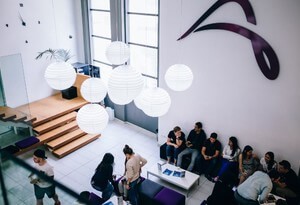 Why study English in ACE?

The best location, near the beach, ACE is just 2 minutes from St. George's Bay, as well as most famous restaurant and shopping area.

Each classroom at ACE English Malta has a state-of-the-art interactive whiteboard and our teachers are trained in IWB methodology.

ACE is one of our best-selling schools. Why? It is one of the low-cost schools in Malta, offering the best quality at a lower cost.
A combination of culture in ACE is a guarantee, they are very motivated and have a good understanding of what the students are looking for.
Discover ACE English Malta
Video Promotional

Find ACE English Malta on Google Maps

Ask for a quotation and improve your professional skills