Knowledge. Reputation. Experience. Quality. These are the reasons why every year, students from all over the world choose an inlingua centre.  inlingua is proud to be one of the leading language schools in Malta. Forming part of the global network of inlingua international, we believe the fundamental values of our schools and our services are what sets us apart from the rest of English schools here in Malta.
School Highlights
- Located in Sliema, one of the most popular places in Malta, next to the beach.
- inlingua Malta is part of inlingua International, the largest association of privately-owned language schools in the world, currently having 309 centres in 35 different countries around the world
- We are the second institute to organise English courses in Malta. Our language school has been operating on the Island since 1980 – We are a trendsetters in the EFL industry in MaltaThe
- The inlingua method, our own way of teaching English has proven to be an effective tool in successful language training.
- All inlingua English course books are specially developed by our academic department in Switzerland
- Over 300,000 people a year choose an inlingua language course to learn a new language
- 44 air-conditioned classrooms
- Lecture room, junior room and DVD room equipped with interactive whiteboards
- Library / Self-study centre
- Student Common Room
- Free Wi-Fi throughout the inlingua building
- 24-hour Emergency Helpline
- Privately-owned inlingua Student Residence situated in St. Julian's
- Due to certain limitations, our school in NOT accessible to wheelchair-bound persons. inlingua Malta provides One-to-One language training at the place of accommodation upon request
We offer a wide range of English classes, including:
- General English (20/30h)
- English Mini Group (20/30h)
- Business English 20
- English Junior 20
- Long Stay Programme
- Parent and Child Courses
- English Combined
- Learning One-to-One - English for Work
- Homestays Programme
- Young Learners English
- Totally Teens
- Exam Preparation Courses (Cambridge, IELTS, TOEFL)
Choose inlingua
Choose inlingua Malta for your language course and get it right the first time. From your very first day, you will communicate in English and will immediately begin to improve and feel more confident with your skills.
In class, our trainers guide you to produce sentences that are both grammatically and thematically correct, and soon, speaking English will come to you naturally. As you gain experience you will make less mistakes and learn faster.
So choose inlingua for your language courses and learn English in Malta our way. You'll get it right both times!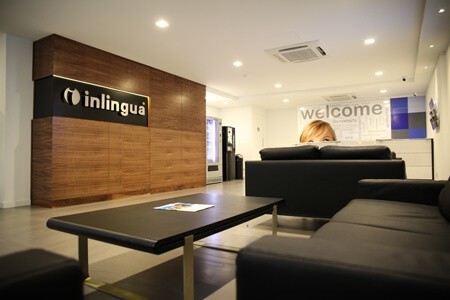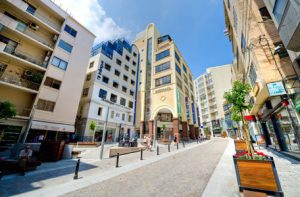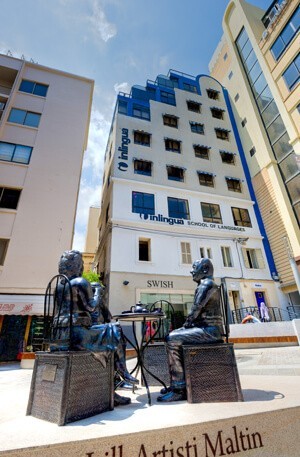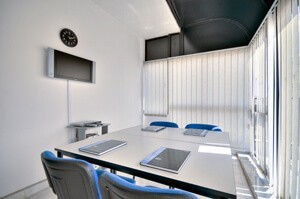 Why study English in inlingua?

Inlingua gives you the opportunity to speak as much as possible during your English courses. Trainers conduct the greater part of the lesson orally, with the book closed.
Moreover, inlingua is the only school that give to the student the option to recover the missing hour in public holidays in Malta, you will receive your 20 hours per weeks warrantied

inlingua is located in one of the most famous places in Malta, Sliema in the heart of the tourist area and very close to the sea.

One of the most cost-effective schools in Malta, especially for long-term packages. Inlingua warranty to their students the best quality and nationality mix in the school
Discover inlingua
Video Promotional


Request a quotation and improve your professional skills