Beer, food, music: Why you need to hit up this year's Farsons Beer Festival
The 37th edition of The Farsons Beer Festival, one of Malta's most hotly anticipated annual celebrations, returns to the island next week and its set to be a belter!
The ten day festival brings together some of the best beer, food, music and entertainment that the island has to offer.
For the beer connoisseurs, the festival offers you the chance to experience 50 local and international award-winning beers. Whilst many well established brands, including local favourites Cisk and Farsons Classic are available on site, the festival also provides you with the chance to tantalise your taste buds with the wide variety of speciality and craft beers that are on offer.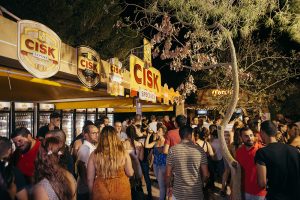 "This year's line-up has something for everyone"
The event also offers you the chance to absorb a host of music acts across a wide variety of musical genres, ensuring the festival caters for all tastes.
Speaking ahead of the event, Simonds Farsons Cisk Business Support Manager Adolf Vella commented: "From pop, rock and indie to ska, punk, metal and reggae, with even a dash of jazz and lots of acoustic acts, this year's line-up has something for everyone."
He also added: "With over 70 performances spread across three stages, this year's festival is that little bit more special.
"The bands in this year's line-up are all local and we have also gone to great lengths to cover as many angles of the local music scene as possible.
"Ten days of great music, live and direct from the top acts of the local scene, all coming together at this year's Farsons Beer Festival."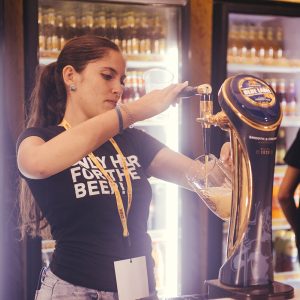 "A revamped food court offering a diverse choice of foods" - Farsons
This year's festival sees a revamp of the old food court to further improve the quality of service and variety of foods on offer to visitors.
The choice of eateries this year will offer the opportunity to indulge in a wide-ranging choice of culinary excellence from popular restaurants including The Pulled Meat Company, Gate of India, New York Best, Bad Ass Burgers and many more.
If the Farsons Beer Festival sounds up your street then head on down to Ta' Qali National Park between 28th July and 6th August!
Another convenient little feature of this year's festival is the news that the organisers have come to a special arrangements with Malta Public Transport that ensure direct and late night routes are now available to boost accessibility to and from the festival.
Perfect for all beer and music aficionados alike, doors open at 8pm every night and the festival is free access. Head over to their website to learn more!
More culture from MaltaLovers: Malta's unmissable Baroque architecture
Check out the best of 2016's festival!