Life in Malta: My ten unforgettable weeks in paradise
This summer, I was blessed with the opportunity to pursue an internship on the beautiful island of Malta.
Having now undertaken a ten week Erasmus+ internship, here is my reflection on the events of my whirlwind of an experience of life in Malta.
Nothing can quite prepare you for the experience of the heat of a late July afternoon as one arrives on this Mediterranean paradise, hampered by the exhaustion of an early morning flight from the dour conditions of what often has to pass for summer in the southwest of England.
Despite this, it was with relative ease that I was able to acclimatise to my new circumstances.
In part, the ease with which I have been able to settle into life on the island has been at the hands of the MaltaLovers team, for whom I have undertaken the internship and who were able to organise accommodation facilities for me and greeted me openly on my arrival in Malta.
The team have been exceptionally open and willing to provide advice and support both prior to my departure to the island and during by time here.
The reputation of the Maltese people as a friendly and welcoming group has also stood up to expectations during my stay and I can guarantee that you will be warmly embraced by the community, should you choose to live or visit Malta.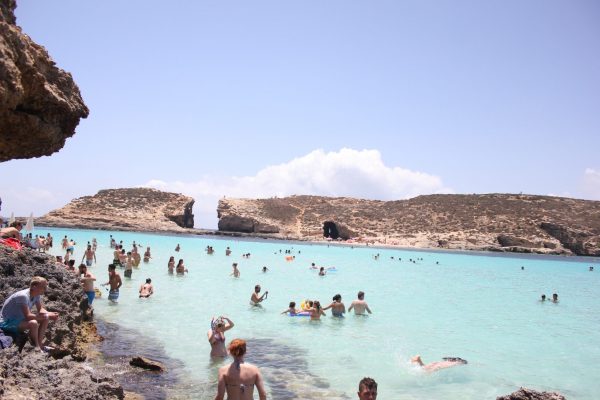 "Malta is a country that offers you the opportunity to explore centuries of distinct religious and political history"
One of the greatest assets that the island has is the accessibility of so many great locations for you to explore during your time here.
The Maltese public transport services are genuinely first rate, with a Tallinja card allowing you to access vast swathes of the island's mesmerising locations for a pittance. 28 new buses, to the tune of an investment of €6 million, were actioned in early August of this year and the benefits for locals and tourists alike are already apparent.
If you come to the island then I highly recommend that you take the opportunity to take in the numerous cultural opportunities afforded to you by the diverse range of historical and modern attractions available in the capital, Valletta.
A city of contrast that juxtaposes neglected side streets alongside elaborate buildings and monuments developed at significant cost, Valletta is one of the most beautiful, unique capital cities that you will ever visit. Though its diminutive size may leave it seemingly in the shadows of Europe's major metropolitan areas, the city has an innate ability to surprise, inspire and humble you in equal measures.
For more on my day trip to this amazing city, you can click here.
Check out: Malta's top five attractions
Whilst the city's many historical hotspots are 'must visit' locations on the island, Malta's reputation for its numerous idyllic beaches precedes itself and you would be foolish to not take in these paradisiacal Mediterranean havens.
Ranging from the sublime white sandy beaches of Comino that lead into the purest cyan waters to the rugged cliffs of St. Peter's Pool, Malta offers a wide range of world class beaches that offer you the chance to chill out with friends and soak in the island's wall-to-wall sunshine.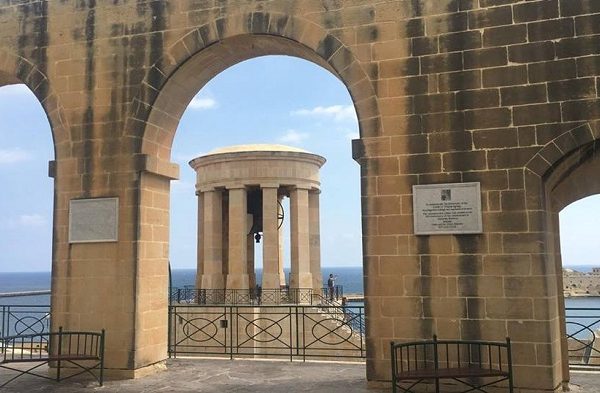 "Maltese culture blends the ideals of centuries of traditionalism with modern-day European social liberalism"
Whilst beaches and locations of historical interest are by far and away the island's most noteworthy attractions, the quality of Malta's food services and nightlife scene are two unexpected pluses that I was greeted with on my arrival to the island.
The Paceville district is the heart of Malta's nightlife scene with numerous bars, clubs and casinos to frequent on your trip to this island paradise.
Just a five minute walk from Spinola Bay, Paceville has developed into a hub for young tourists hoping to party in the region. For those seeking a spot to get food and drinks with their friends then the likes of Hugo's Lounge or Bar Native offer great cuisines and cocktails whilst Havana and Prestige offer you the chance to party into the small hours.
Malta may not be as famous as the likes of Magaluf or Ibiza when it comes to party resorts but there are definitely plenty of opportunities for you to revel whilst on the island, including the obligatory party boats that enable you to cruise around stunning locations in the beautiful sunshine.
For those looking for a more relaxed, tourist experience then you really do need to visit the aforementioned Spinola Bay – quite possibly my favourite place on the island.
The focal point of the small but beautiful inlet that is St Julian's Bay, Spinola is a charming mooring harbour where traditional Maltese Luzzu fishing boats bob gently in the waters alongside sleek modern yachts and serene turquoise waters of the evening juxtapose the bustling streets, often thronged with families and couples soaking in the bay's atmosphere.
The area is notorious for its many great eateries, bars and pubs, with personal favourites being the Gululu restaurant – which was bestowed the prestigious honour of being named the 2017 Best Maltese Food Restaurant – and Juuls, a chilled out Caribbean bar that offers you an array of high quality cocktails that you will be hard-pushed to beat anywhere else on the island.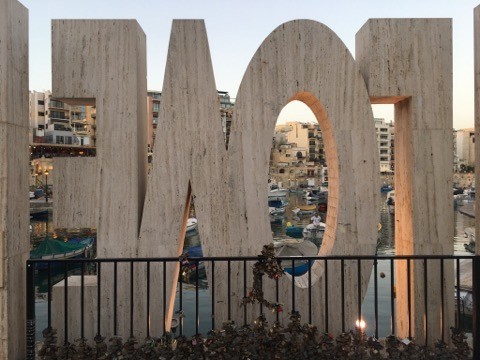 What I have found during my time in Malta is a country that offers you the opportunity to explore centuries of distinct religious and political history whilst providing all the trappings of modern-day living to afford you a varied experience as a visitor to the island.
Maltese culture blends the ideals of centuries of traditionalism with modern-day European social liberalism – a collision of seemingly contradictory world views that manage to harmoniously coexist to create a kaleidoscope of diversity that ensures the island's offerings provide something to appeal to people from all walks of life.
The experience of staying in Malta for the last ten weeks is one that I will forever cherish and one that I believe will shape me for a long time to come.
Words by Joe Thomas, MaltaLovers intern
Enjoyed our piece about life in Malta? Why not check out our top places to visit in the north of the island!